The owner of French's Stand is committed to getting the iconic refreshment booth open this summer despite the ongoing construction on Centennial Drive.
Currently, there is no way to access French's Stand — not even for owner Tim French.
"We are working with the city to try to figure out a way to get it open," he said. "It's been here 103 years and has never missed a season."
French says the city has been co-operative with his efforts to get the stand open at some point this summer.
"Normally, we would open May 24," he said. "Really, the business doesn't start picking up until after school's out, which still gives us three or four weeks."
French acknowledges accessibility to the stand will be a problem all summer but says he will do whatever is necessary to not break the longstanding tradition.
"The initial reopening was supposed to be July 1. As of this point, they know they aren't going to make that," he said.
While French hasn't been given a revised timeline for when the stand may be able to open, he is hoping it won't be much longer.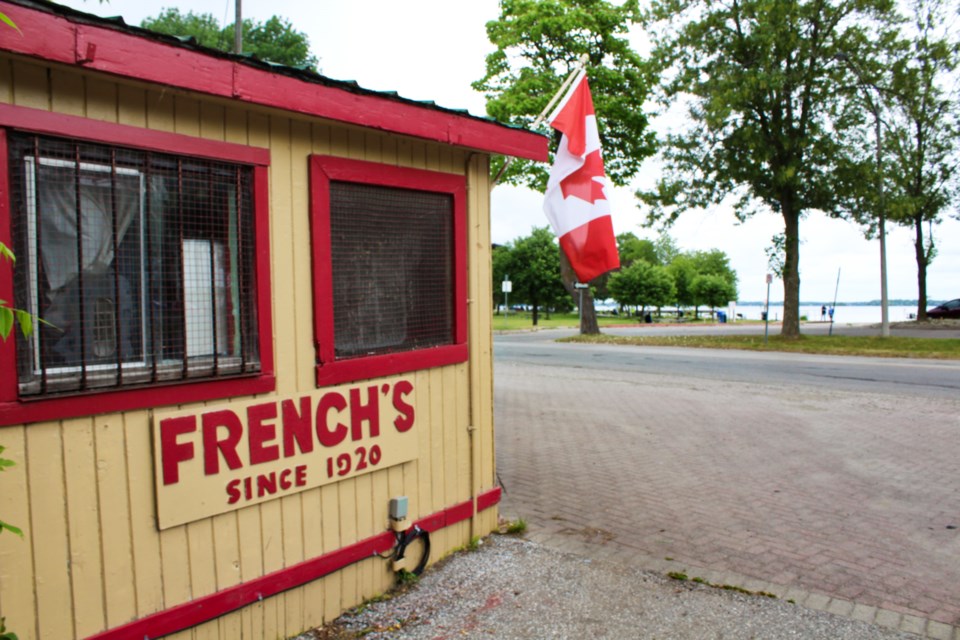 "It's about the legacy," he said. "Obviously, the revitalization is an important project, and we are going to work with the city in any way we can, but we also want to get the stand up and running again this year."
High school students rely on the stand for their summer jobs. Each year, the business employs a dozen or more people.
"They are trying to get their educations through working at the stand," French said. "That's one of the reasons we want to get it back up."
Regardless of whether the stand opens this summer, French says its future is still bright.
"Obviously, for any business that doesn't run for a full year, it can cause some issues, but if we can't figure it out this year, I don't think that it will change anything for the future," he said.
French's grandfather, George, started the business in 1920 as part of an agreement with CP Rail.
"It was a place for the rail workers to get their lunch," French explained. "I remember as a kid they would come in on those pump trucks you would see in the cartoons. They would come in off the hill to get their hot dog and coffee."
He says the business is one of the oldest hot dog stands in Canada. One of his sons currently operates the stand, and he has nieces and nephews waiting in the wings for their chance to carry on the family legacy.