We're all looking for something specific from our holiday – whether it's a chance to unwind and recharge from our hectic lives, connect with family or loved ones, or really let loose and celebrate the joy of living.
This year is your year to really have it all, no matter your vacation style.
The good news is you can stay, play, and save with the Ontario Staycation Tax Credit and get an up to $400 per couple tax credit, so there are no excuses for not having your dream staycation this summer.
For Maximum Fun Finders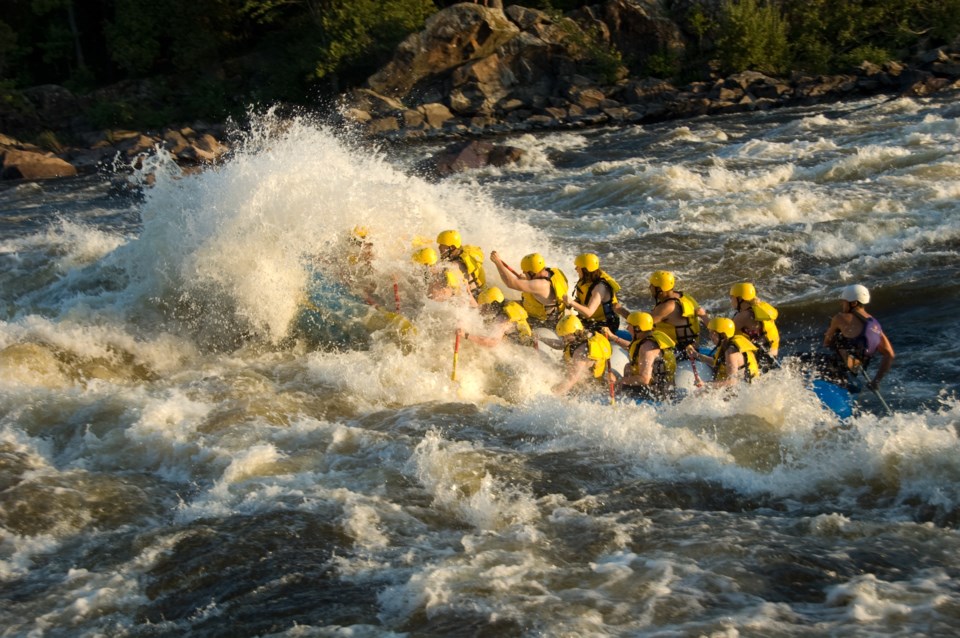 If you really want to get your heart racing, whitewater rafting or paddling will be your jam. In the Ottawa Valley, there are two world renowned whitewater experiences to choose from, OWL Rafting and Wilderness Tours. Both providers will give you a heart thumping ride down the mighty Ottawa River, and the laughter and soaking wet clothes to remember the day afterwards. Both experiences also offer on-site camping, glamping, or cabin rentals.
Fueling the Rush: Most meals are included with each package but if you're craving French fries The Chip Pit is only a short drive from the resort and worth the excursion.
More Excitement: When you've dried off from your whitewater adventure, try a different kind of excitement at Calabogie Motorsports Park in Calabogie. Drive your own car around the track or rent a race prepped Mustang to get a feel for the track.
For Nature Lovers
Immersing yourself in nature is one of the best ways to really unwind and maximize your holiday time. In Haliburton Highlands you can spend your days surrounded by towering trees and adjacent to a pristine lake and still be catered to at the end of the day. Here, Winterdance offers a guided hike to remote cabins where you can sleep in a cozy tiny cabin by night and then explore hundreds of acres of wilderness by day.
Where to Eat: All your meals are taken care of here! Breakfast is delivered right to your cabin, and end of a long day in the wild a chef prepared meal will almost magically appear in the screened dining area outside your cabin.
What to Do: Adventure is at your fingertips with this experience! Explore the area on foot or paddle the nearby lake by canoe.
For Lovers (or those who want to be)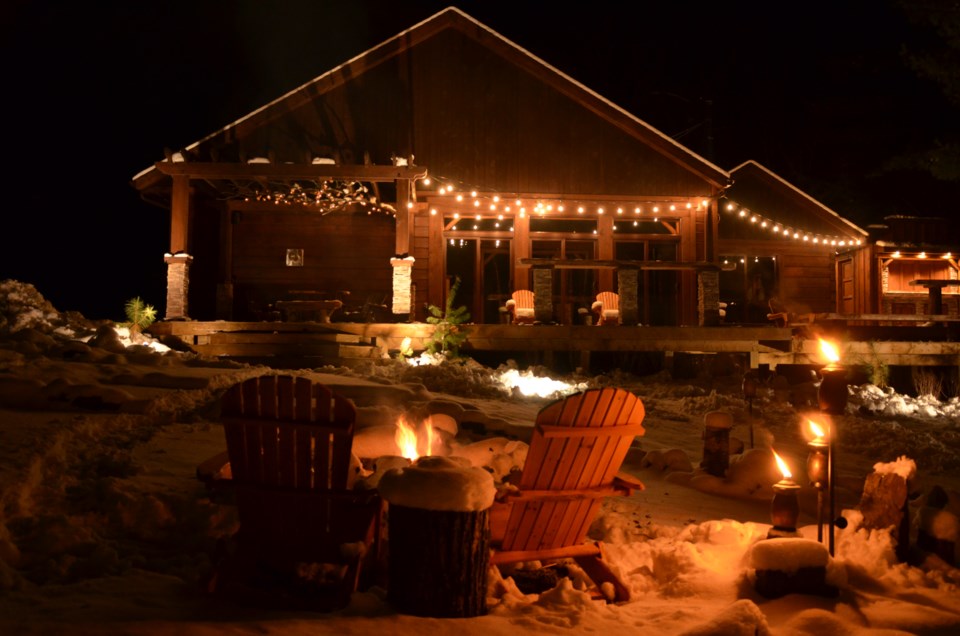 Imagine a quiet, woodland retreat for two where you can rediscover exactly why you fell in love in the first place. At Black River Retreat you and your partner have the property to yourself to wander trails, glide down the Black River in kayaks, soak in the on-site hot tub, and roast gooey marshmallows over a roaring fire. With fires pre-built for you, and your own private chef to whip up a delicious meal for two, you can focus on each other.
Where to Eat: A chef-prepared breakfast and four-course dinner is included with your stay here, but if you're still feeling peckish a run into By the Way Cafe in Tweed will fill you up.
What to Do: Plan an afternoon visit to Potter Settlement Winery or Kings Mill Cider to pick up a bottle of award-winning wine or cider to enjoy back at the retreat.
For Family Time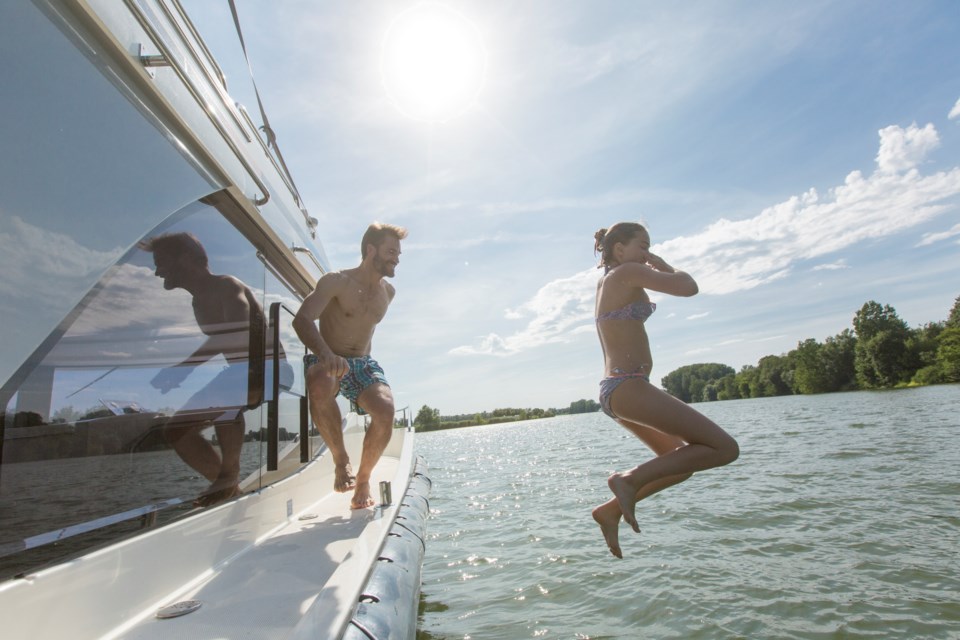 You don't need to stay landlocked for your staycation – consider renting from Le Boat and you'll have the best of both worlds: a floating cottage that you can navigate from dock to dock along the UNESCO World Heritage Site, the Rideau Canal. These boats sleep up to 12 so you can really bring the whole family with you!
*Please note the staycation tax credit does not apply for Le Boat rentals.
Where to Eat: If you head north on the Rideau Canal, you'll reach Rideau Ferry in a few hours. Here you can dock and dine at CCs on the Rideau, known for their fabulous outdoor patio.
What to Do: When you're back at home base, plan to attend a magic show at Outerbridge Clockwork Mysteries at the Station Theatre in Smiths Falls and be amazed as these folks make the seemingly impossible, possible.
For Serenity Seekers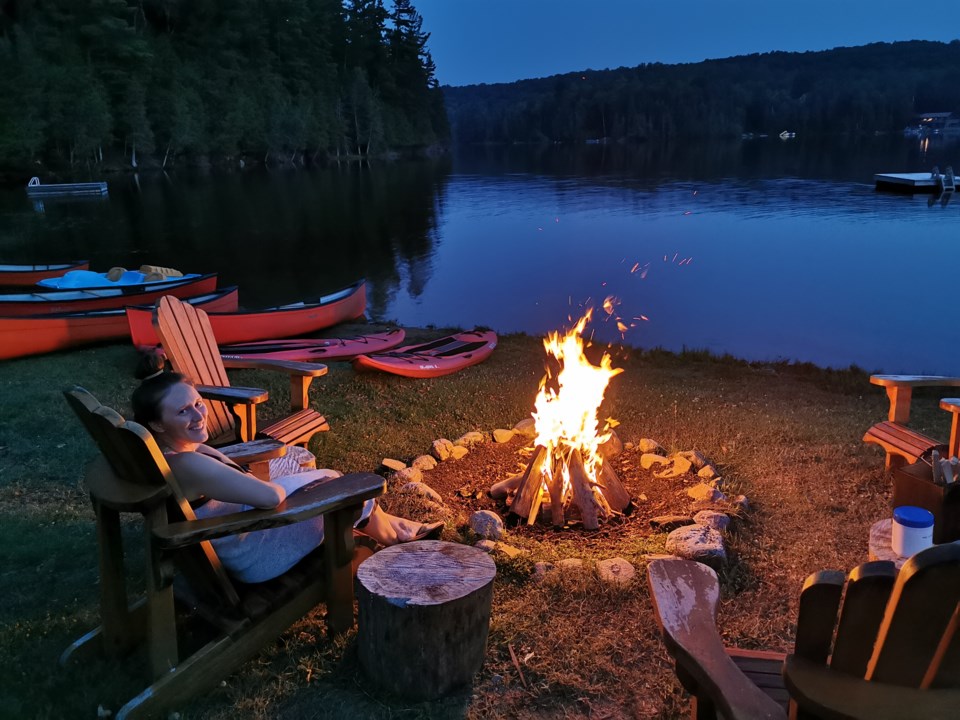 Choose from one of the many relaxation and wellness packages at Gail Springs Health and Wellness Spa in Bancroft and have your every need taken care of from the moment you step over the threshold. You can expect to find luxurious accommodations, guided nature experiences, plant-based meals, yoga, meditation and more.
Where to Eat: Imagine not having to even think about meals for your entire stay? Grail Springs provides all meals, and each is vegan and prepared to maximize nutrition and detoxification.
What to Do: Choose from the many services like massage therapy, Reiki, or meditations, yoga, or take a leisurely stroll through the property's hundreds of acres before unwinding in the hot and cold thermal tubs.
Ontario's Highlands is only 2.5 hours east of Toronto and a half an hour west of Ottawa, but a world away from it all. Find more adventures here.