Local business owner, Ron Stevens, has announced the closure of his business, Vacuum Center and Shade Center in Orillia. Products will be on sale as a token of appreciation to their customers. Discounts start at 5% off and will increase by a certain percentage each week until the shop closes on April 30.
The 83-year-old former mayor of Orillia has decided to retire and spend more time with his family. He and his wife had discussed their future and decided it was time to wind down and enjoy their retirement.
"We felt it was time for us to retire, and that's exactly what we're trying to do very gracefully."
Stevens and his wife, Karen, spent the past 32 years in the lighting industry before starting the Vacuum Center and Shade Center from the ground up with the support of their friends.
Stevens said he's grateful for the community's support over the past three and a half years.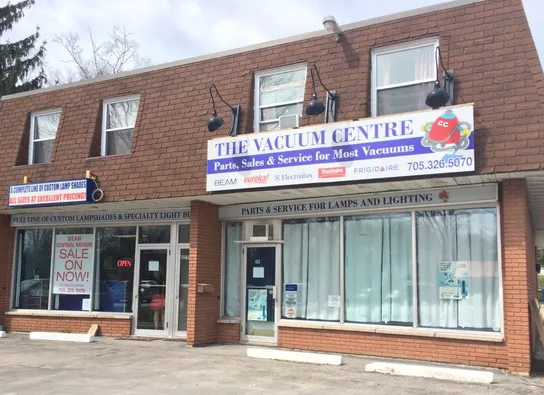 The Vacuum Centre carries a wide range of vacuums, from canister, upright models and comprehensive central systems.
They offer products from leading industry brands, such as Eureka, Simplicity, Neura Air, Beam, Samsung, and more, to help customers complete household chores quickly and efficiently.
And all their vacuums come with a manufacturer's warranty, providing customers with peace of mind.
"Our goal is to be a one-stop-shop for all your vacuum needs," said Stevens. "Whether you're looking for a high-end vacuum or simply need to replace your old one, we've got you covered."
Orillia's The Shade Centre is your go-to destination for top-quality custom-made shade solutions at competitive prices.
Their inventory is stocked with the latest styles, colours, and shades designs, providing customers with the best selection in the area.
"Our team of knowledgeable associates is committed to finding the perfect shade solution for your home," said Stevens. "We offer samples to ensure our customers know exactly what they're getting."
If you are wondering about rates, they have a wide selection of shades starting from as low as $2. For custom-made shade solutions, prices can vary depending on the project's scope and complexity. You're invited to call Stevens today to learn more about pricing and the wide variety of available shade options.
"When you come to our store, you can rest assured knowing you'll be welcomed by friendly associates who are passionate about getting you set up with the right vacuum or shades for the unique needs of your family and home."
As Stevens bids farewell to his loyal customers, he emphasized they would continue to offer the same products until their closure.
He urges customers to take advantage of the sale and visit the Vacuum Center and Shade Center today at their Orillia location, conveniently situated near the corner of Laclie Street and Hillside Drive. You can also find them online here.