Local residents interested in weighing in on Orillia's looming boundary expansion plans will be able to attend an upcoming meeting either virtually or in person.
Originally scheduled to be virtual only, city council voted this week to hold a hybrid style meeting on the issue.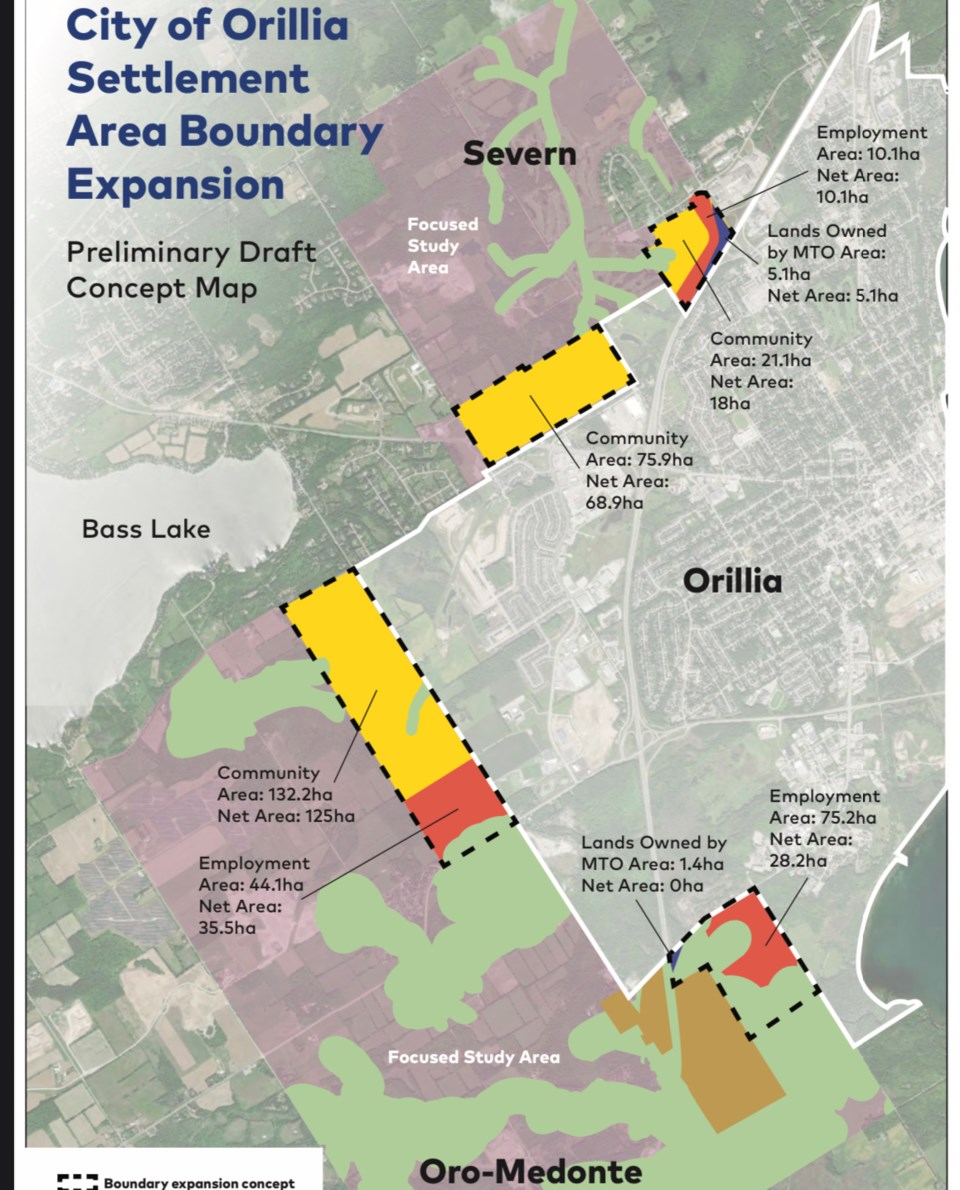 The public open house is scheduled for June 20 from 6 to 8 p.m. in the council chamber at Orillia City Centre. During the forum, details of the city's land needs assessment, technical land evaluation, and intensification and greenfield density targets will be shared with the public.
As part of the process, the city has its eyes on more than 280 hectares of surrounding township land.
"The planned public open house is part of a series of public consultations with respect to the city's land needs assessment and settlement area boundary expansion projects, which are part of the broader provincially required municipal comprehensive review," said Ian Sugden, the city's general manager of development services and engineering.
Residents interested in attending virtually may still do so. Consultants WSP Canada and Hemson Consulting will be attending the meeting virtually.
Following the presentation, residents from Orillia and its surrounding areas will be able to ask questions on the issue to city staff and the consultants. Members of the public will also be free to provide comments on the presented documents until July 17.
Council discussed the issue at Monday's council meeting, as members of council have previously expressed interest in holding an in-person only meeting June 20.
Coun. David Campbell argued a hybrid format would make the meeting accessible to more people, while Mayor Don McIsaac viewed in-person only meetings as the best way forward.
"I think in-person meetings are proven to be more productive," the mayor said.
"The only thing I would suggest to that is someone who physically is not able to attend is still able to have their voice heard, and with what you're suggesting they wouldn't," responded Campbell.
Moving forward, another public open house on the issue is planned, as well as two presentations to city council.
Residents may sign up for the meeting, and more may be read about the city's municipal comprehensive review here.