The totem pole previously displayed at the Orillia Opera House has officially and permanently been removed from the city's public art collection.
Created by artists Jimi McKee and Wayne Hill more than 20 years ago, the formerly prominently displayed work tells the story of Orillia from the days of the ancient fishing weirs at The Narrows through the present, in the fashion of totem poles created by west coast Indigenous communities.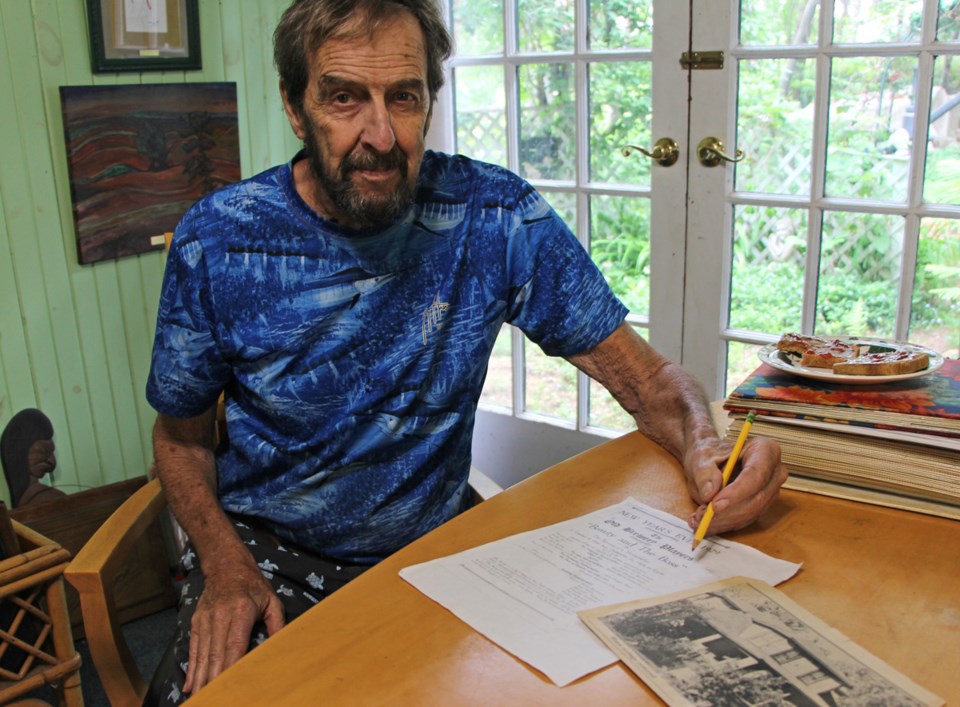 Last summer, after the piece developed deep cracks and structural instability, the city received two public complaints regarding the structural issues and its "insensitivity" to west coast Indigenous communities.
Council voted to remove it from the Opera House for health and safety reasons, and to undertake consultation with relevant Indigenous groups regarding potential repairs or updates to the work.
In Friday's council information package, city staff announced the piece would be permanently removed from the city's public art collection after consultation with McKee and experts from the Museum of Anthropology at the University of British Columbia (UBC).
"The subject experts from the Museum of Anthropology at UBC support deaccessioning the piece from the city's collection due to concerns surrounding cultural appropriation and misrepresentation of Indigenous cultures from the West," staff wrote.
City staff said they support UBC and the city's art in public places committee (APPC) recommendation to remove the totem pole to help ensure the city's public spaces are "welcoming and inclusive."
"Given the feedback from subject experts at UBC, the sacred nature of the totem pole, and the health and safety concerns identified by the joint health and safety committee, staff support the APPC's recommendation to remove the artwork from the (Opera House) and deaccession the art from the city's permanent collection," staff wrote.
"As understanding of Indigenous culture grows, this step looks to ensure the municipality's public spaces are welcoming and inclusive places for our Indigenous peoples who visit and call Orillia home."