NEWS RELEASE
ORILLIA MUSEUM OF ART AND HISTORY
*************************
The Orillia Museum of Art and History is opening three new exhibitions this month. A special reception will be held on Saturday, Sept. 23, from 1 to 3 p.m., with remarks at 1:30 p.m.
50 Years of Mariposa Arts Theatre
Sept. 23, 2023 to Jan. 6, 2024
In 2020, Mariposa Arts Theatre (MAT) celebrated its 50th anniversary. This exhibition celebrates the history organisation's history and the people who have made it all possible over the years. On display will be costumes, props, playbills, and more from past productions. We're even including a small stage as an interactive element. Susan Canfield, director of MAT, said "MAT is honoured and excited to present 53 years of memories to our faithful and loyal audiences and the cast and crews of our over 200 productions. Film Night has provided over 20 years of Canadian, award-winning, and international films through TIFF. This is also an excellent opportunity for new audiences to have a front row centre seat to Orillia's theatrical legacy."
Home Sweet Home
Sept. 9, 2023 to Jan. 6, 2024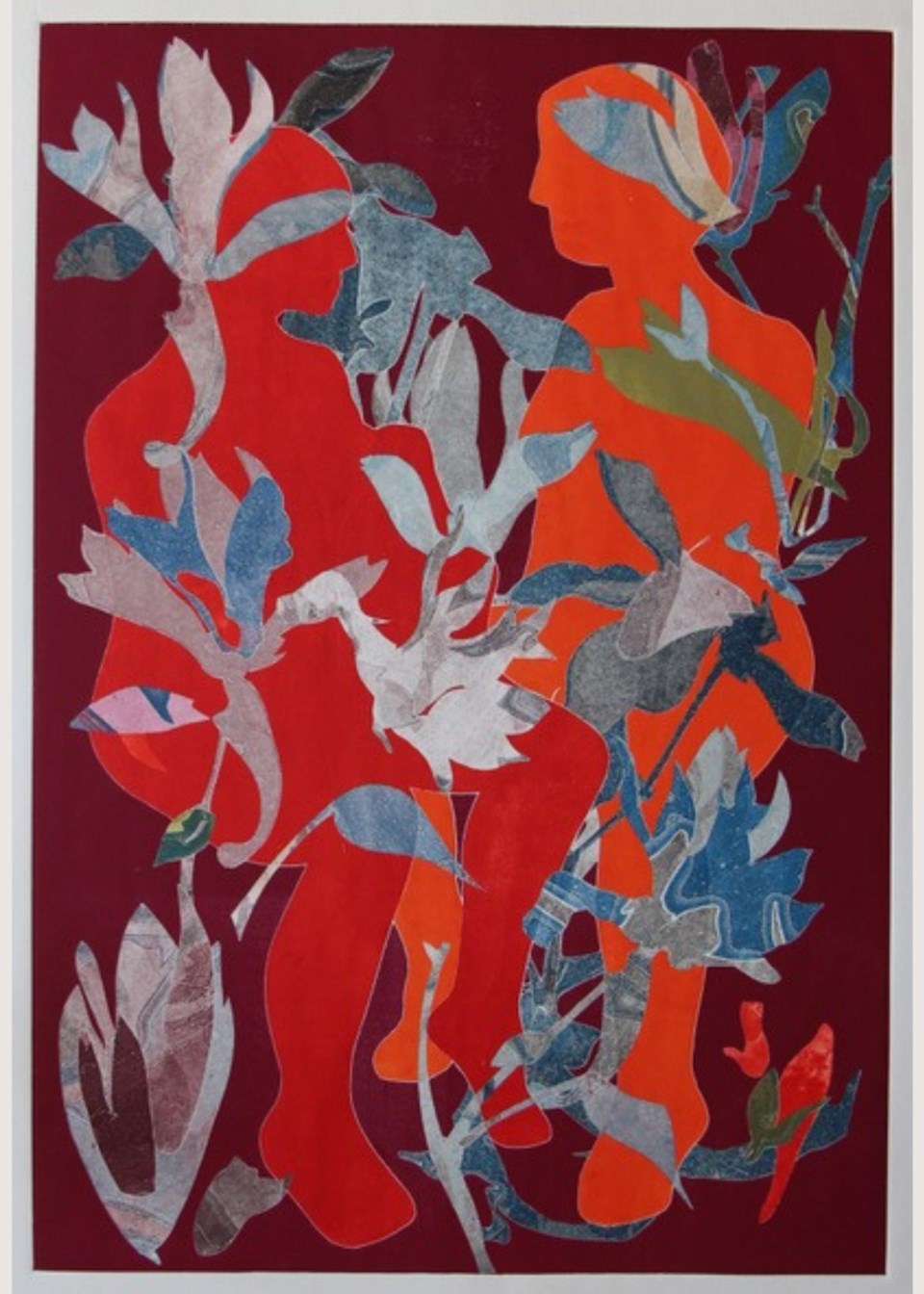 This is local artist Jennifer Zardo's first solo exhibition at OMAH, featuring prints, paintings, drawings and sculpture focused on the importance of a place to call home. Her work is made up of complex narratives expressed as biomorphic images between humans and nature. The artist often uses diverse processes and mediums to coexist within a single artwork to support this notion of togetherness. Jennifer received her Fine Arts-Advanced Diploma from the School of Design and Visual Art at Georgian College, Barrie, ON in 1996 and has been exhibiting both locally and internationally ever since.
One of Jennifer's instructors at Georgian College, Ted Fullerton said, "One of the great pleasures and privileges having had the opportunity to teach in a post-secondary art institution and to have engaged with aspiring student artists that have evolved artistically and professionally is to experience their artistic endeavours and to see and know them now as a peer.
Jennifer Zardo is such an artist. As a student she was committed to expressing her own creative voice with passion, enthusiasm and endless energy. The creative process was and still is a defining factor in the realization of her unique visual expression. It is with great pride that my and Jennifer's work is being exhibited at OMAH as overlapping exhibitions. It does not get any better than this as a previous post secondary art educator."
Tanya Cunnington, OMAH's Arts Programming Coordinator used to facilitate life-drawing classes at OMAH, which Jennifer attended.
"I always admired that she would arrive with huge pieces of paper to draw on, and really utilise the whole pad from corner to corner. Now, as a curator, I am so pleased to see that she is exhibiting artworks that display the same exuberance and ambition," said Cunnington.
A Collection-Inspired Exhibition: A Close up on Carmichael
Sept. 23, 2023 to Jan. 6, 2024
This museum collection inspired exhibition is all about Orillia-born Group of Seven member Franklin Carmichael. This exhibit coincides with OMAH's upcoming Tradition Transformed exhibition (Oct. 14, 2023- Jan. 13, 2024), our annual juried landscape exhibition which is itself inspired by his artistic legacy. This exhibition will feature artifacts from Carmichael's life, including the easel he worked on to paint some of his incredible art. Join us for A Close up on Carmichael to see a small selection of art (original and reproductions) and objects to learn more about this artist's life.
Our thematic, collections inspired exhibitions enable us to showcase art and artefacts donated by members of our community.
OMAH's programming coordinators design and develop programs that complement the exhibitions. Coming up this fall, there will be a theatre class inspired by 50 Years of Mariposa Arts Theatre. Throughout September we will launch details about our programs. Details and registration information will be found on our website at orilliamuseum.org
OMAH is open Tuesday to Saturday from 11 a.m. to 4 p.m. and until 7 p.m. on Thursdays.
*************************