Teammates, friends, and family members of Steve Makins have gathered at Kitchener Park for a slo-pitch tournament to honour his legacy.
On Sept. 6, 2020, Makins was airlifted to Sunnybrook Health Sciences Centre after being badly injured in a motorcycle crash. Six days later, he died of his injuries.
Makins, who was 38 when he died, was a well-known men's and co-ed division player in the Orillia Slo-Pitch League (OSPL) for decades. To honour him, local players who were organizing a four-team bubble tournament during COVID-19 restrictions in 2020 renamed their championship trophy the Makins Cup.
"Steve was a friend of ours," said Steve Hamilton, OSPL vice-president and co-founder of the Makins Cup. "This is a great way to honour him and keep the memory of a great local guy, who left us too soon, around."
While the tournament continued over the past three years with the same four teams that started it, this is the first year it has been open to other OSPL teams.
"We had a lot of interest from a lot of people who knew Steve," Hamilton said. "They definitely wanted to participate as a way to honour him."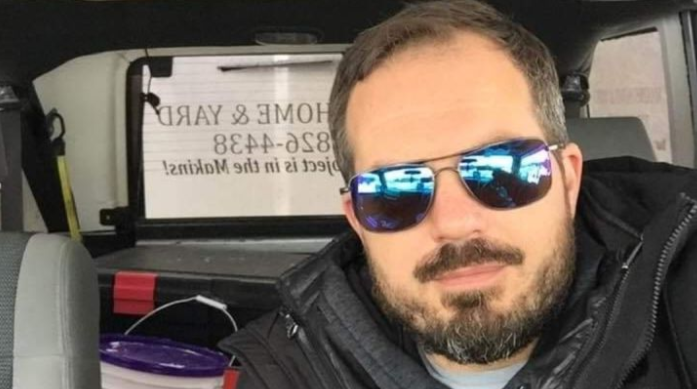 Makins, a graduate of Twin Lakes Secondary School, was known around the game of slo-pitch for being a model teammate.
"He was very encouraging, helpful and positive all around," Hamilton said. "He always had a good attitude, never took things too seriously, and played the game for all the right reasons."
Hamilton says some participants of this weekend's tournament have declined wedding invitations in order to play.
Iain Hill, who was Makins's best friend for more than 20 years, says Makins would laugh if he knew there was a tournament in his honour.
"He would be the gracious person to say, 'I'm not deserving of this,'" Hill said. "He never looked for accolades but was happy to be there for people when they needed something."
The tournament "shows how much the community loved and respected him as a person," he added.
Hill says Makins always looked for the best in everyone, which made him a great friend and teammate.
"There wasn't a mean bone in his body and he always had a big smile to offer," he said. "He always found ways to make everyone think positively and enjoy things."
There are six men's and six women's teams participating in the tournament.
Each team contributed $250 to play. Some of the money will be donated to a local charity in Makins's name, and the rest will go to the OSPL.
"It's a league fundraiser to maintain costs and not have the cost of the sport continue to grow," Hamilton said.
The final games start at 5 p.m. Playoff action will begin Sunday at 9 a.m. and the finals will be played at 12 p.m.
"Even if you aren't playing, come hang out," Hamilton said. "It's going to be a good day for the league and the community."