Your entry door is the first thing that draws your visitor's attention. So if your current front doors are old, replacing them will definitely be an excellent home renovation idea. New entry doors provide homeowners with numerous benefits, such as improved look and security, but only if you know which doors work best for your house.
That is why our team wants to share essential things to consider when selecting new energy efficient entry doors.
Interested? Keep reading!
Top Reasons to Replace Your Entry Door Right Now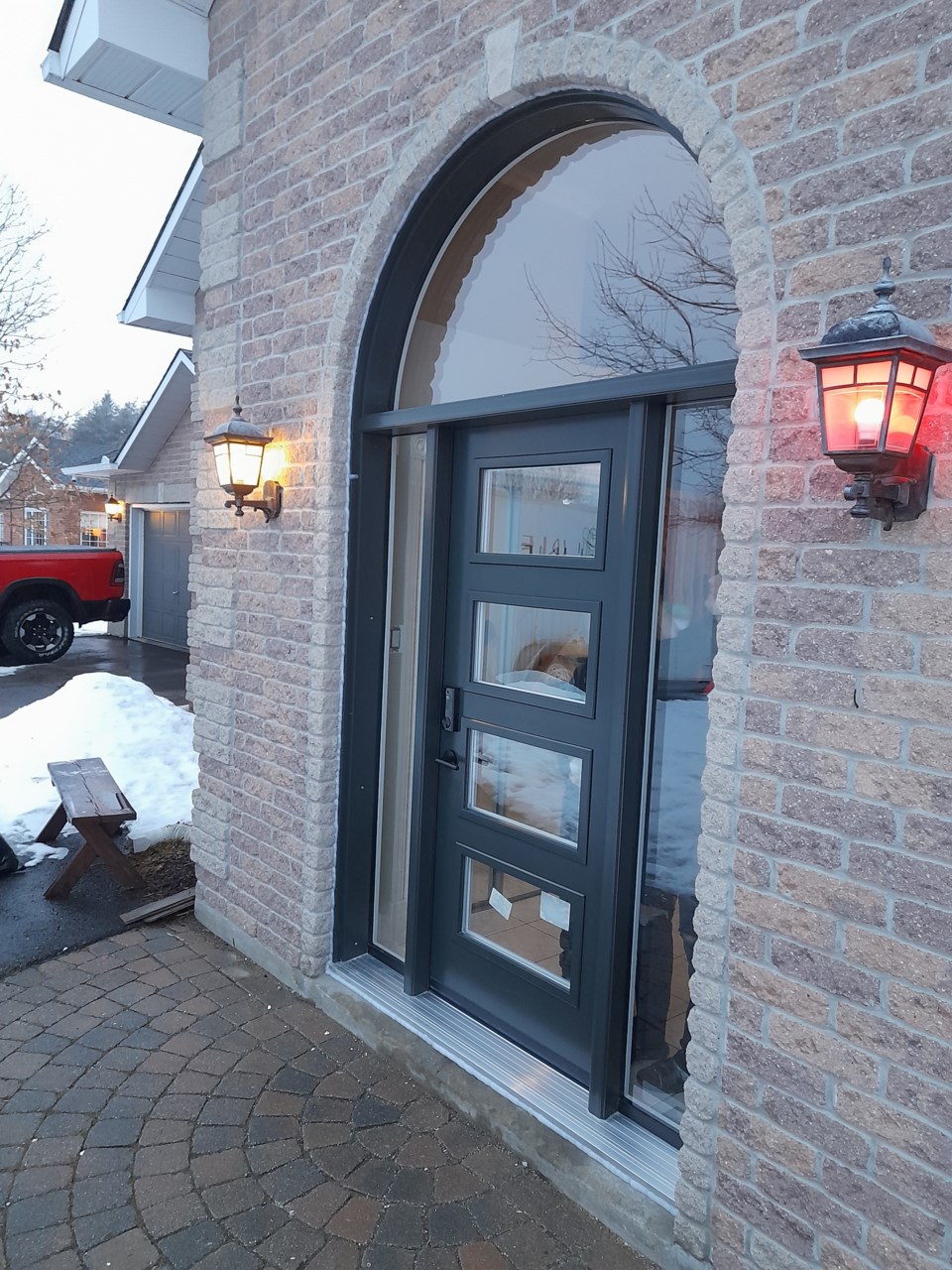 Increased Value and Curb Appeal
Whether you want to sell your home or not, replacing the entry door will significantly increase your house value. Moreover, boosting the exterior can contribute to your property's curb appeal, giving it a welcoming and stylish look.
Security and Safety
One of the major reasons Canadians replace entry doors is security and safety. Burglars can take advantage of a damaged entry door that's difficult to close and operate. New entry doors feature integrated multi-point lock technology, ensuring high security and peace of mind.
Door's lifespan
Front doors aren't designed to last forever. If you maintain your door like a pro, it should last about 20 to 25 years. Hence, if your entry door is about 20 years old, carefully review its current condition and consider a replacement.
Maintenance
Some entry doors made of wood may require frequent maintenance. You may need to seal or paint them to preserve their beautiful appearance. Getting entry doors with more durable materials such as Steel and Fibreglass will lower the maintenance and improve durability and energy efficiency.
The Most Popular Entry Door Types for Canadian Homes
Your home's entry door can come in different sizes, materials, and shapes. Each door has its advantages and disadvantages in terms of energy efficiency, security, and aesthetics. So here are the most popular entry door types with their pros and cons for you to consider when going through your next home renovation project:
Steel Exterior Doors
Pros: Steel doors are sturdy, durable and energy-efficient. They are affordable and do not require as much maintenance as other entry door types.
Cons: Metal doors can be easily dented or scratched, leading to rust. Moreover, these units conduct cold and heat, being unfavourable during extreme weather conditions.
Fibreglass Exterior Doors
Pros: Fibreglass is the most energy-efficient material for your new entry doors. These units are difficult to warp, dent, or scratch, and they are available in different styles — wood grain and smooth, to allow for a great look that mimics wood.
Cons: Fibreglass doors don't really have any downsides aside from their 'wooden style' not being actual wood and higher price tag. Overall, this is your best pick among all front door types.
Factors to Consider When Replacing a Front Door
Choosing new entry doors might be challenging, especially if you are going through this for the first time. That is why it is vital to know the basic aspects to rely on when deciding on your replacement entry door.
Know your budget
The price of new entry doors depends on the product quality, material, hardware, glazing (if any), painting, size and configuration. While it is impossible to provide you with the final quote without knowing your preferences, the price tag may vary greatly from $1200 to $4000 and more per unit.
Experts recommend using a price calculator that is very precise and gives you various options to customize the best entry doors according to your budget.
Energy Efficiency
Insulation and overall energy efficiency performance are vital for your new entry doors. As stated previously, fibreglass doors are best for maximum energy conservation. Still, you should also look for other aspects when choosing energy efficiency doors, such as Energy Star & NAFS-11 labels, double or triple glazing (if you prefer glass entry doors), and correct installation.
House exterior
While you may think that this point is not that significant, in reality, it is. Your new front door should match the exterior and your house design since it is vital for boosting your property value and just for overall daily comfort. So make sure to consult with the experts regarding what style, modern or traditional, works best for your project.
Correct Installation
Poor installation leads to many issues with operation, energy efficiency and security, so going with DIY here might not be the best decision. Instead, find a reliable door company with good reviews online and in-house installers who follow your local building code and the CSA guidelines to ensure the correct installation.
New Exterior Doors: Case Study from Ecoline
Entry door replacement might be a complex project requiring market research and some efforts to get the best output. You literally get what you pay for in this industry, so considering entry door replacement as a long-term investment is an excellent strategy.
Now, let's take a quick look at the case study sent to us by Ecoline Windows & Doors.
"The client came to us requesting a quote to replace their old high-maintenance wood entry doors with fibreglass units. The configuration chosen looks as follows."
Material: Steel
Configuration: Single door with 1 sidelite
Exterior: White
Glass: Frosted
# of Panels: 4
Price: $2100
Delivery & Installation: 6-8 weeks
The final look: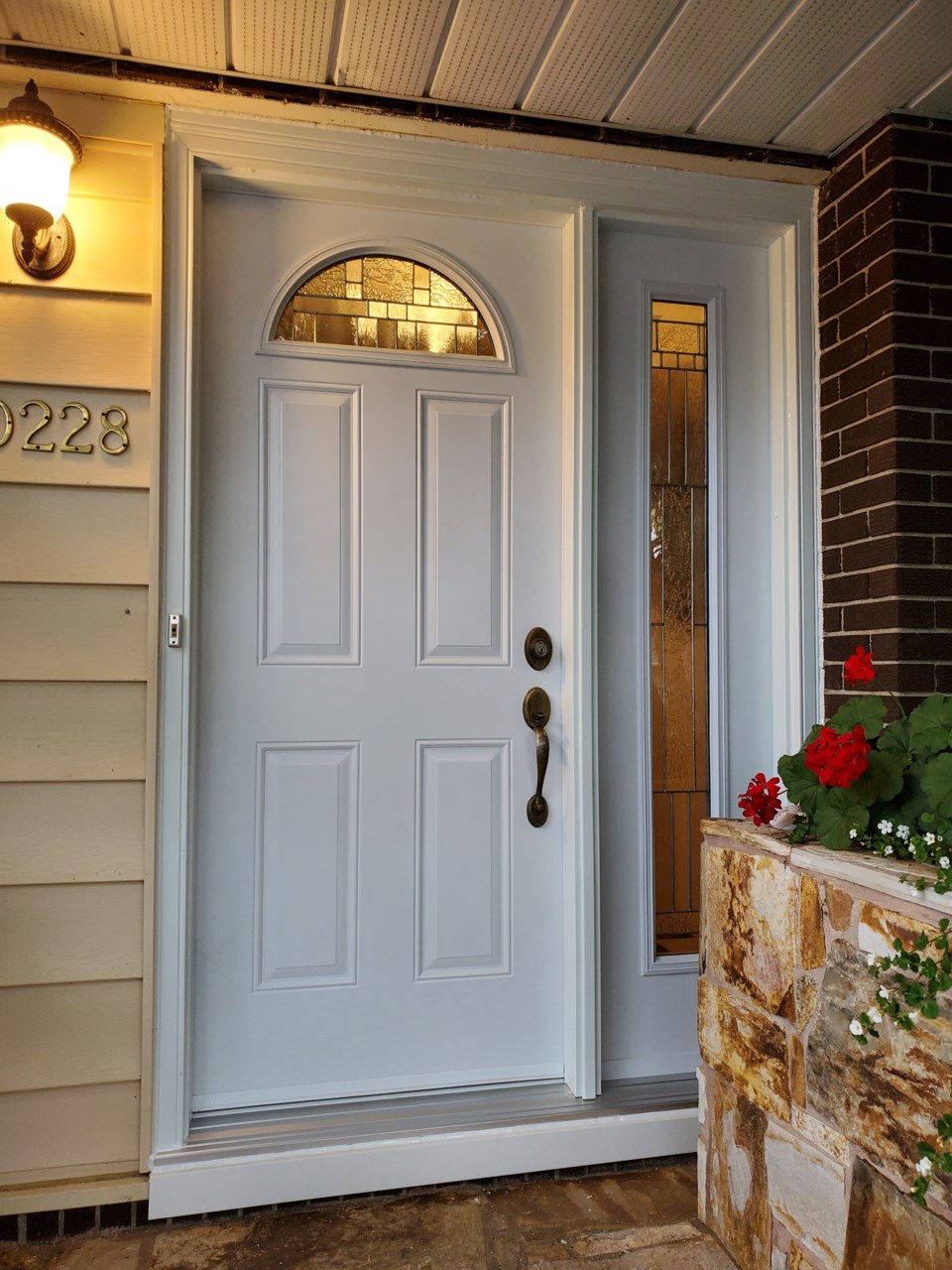 Contact Ecoline Windows today to get started.