Georgian College offers more than 130+ market-driven programs and among its many offerings, the college delivers an Addictions: Treatment and Prevention graduate certificate.
Students in this program develop the skillset needed to provide a client-centred and client-driven continuum of treatment for individuals with addiction problems. They take courses specialized for the addictions field and practice addiction counselling skills in interactive labs.
Graduate certificates require a university degree or a college certificate or diploma for admission, building on knowledge and experience gained through previous postsecondary study.
Why consider a career in addictions treatment and prevention?
The use of drugs and alcohol, especially in those who already suffer from addiction issues, increased during the pandemic.
Professor Meredith Collyer says, "The demands (in this field of work) are high, especially post-pandemic. People struggled with their substance use during this time and the rate of overdose and substance use poisonings increased."
Collyer says high-demand career options for graduates include:
addictions counsellor,
case manager,
community support worker,
harm reduction manager,
outreach worker,
and addiction and mental health worker
Collyer herself graduated from the program in 2006 and believes she brings real-life experience to the classroom. "We look at different treatment modalities used within the field of addictions and explore different societal narratives around substance use. Students have an opportunity to experience what it might be like to work in the field."
She adds, "I had a fantastic experience with the program. The professors were knowledgeable in the field of addictions and mental health. They were compassionate, respectful and client-centred, which was excellent modelling for new clinicians."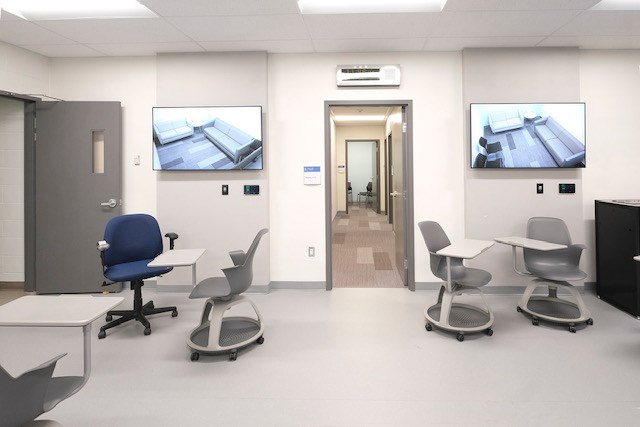 About the program
With a strong framework of individual and group counselling skills, students study individual and societal considerations and the resulting treatment implications through the lens of trauma informed care. The program is also offered in both full- or part-time delivery.
Over the course of two in-person semesters, students practice motivational interviewing techniques, cognitive and dialectal behavioural therapy, while learning to match client needs with intervention options. In addition, they reconstruct education and prevention strategies to design, facilitate and evaluate such tools.
Why choose Georgian?
One hundred per cent of Georgian's programs emphasize practical, hands-on learning. In the third semester of the Addictions program, students complete a minimum of 495 hours in an internship at an approved agency/service.
This past summer, 38 student interns filled roles across Ontario, including at the Central North Correction Centre, John Howard Society, various Canadian Mental Health Association (CMHA) locations, the
Lighthouse in Orillia (in collaboration with CMHA), and Royal Victoria Regional Health Centre. Demand for addiction services is on the rise and many of these employers also hire graduates from the program.
Collyer emphasizes, "Internships are beneficial because while the classroom provides an excellent theoretical framework, having the opportunity to practice clinical skills in a supportive environment is necessary to succeed in this area of work."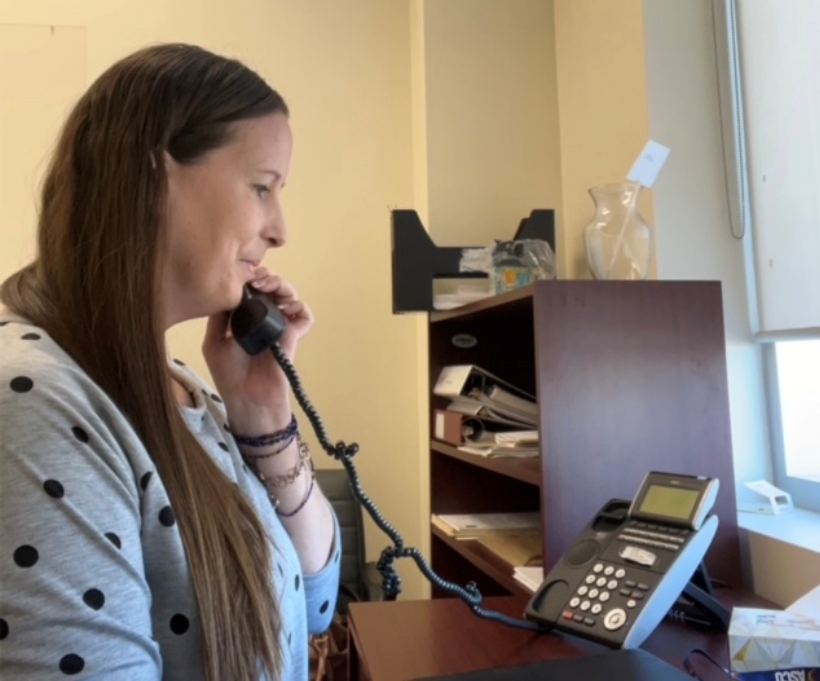 Ready to learn more?
The next intake for the Addictions: Treatment and Prevention program is fall 2023. Prospective students can apply now for this program, as well as any other Georgian program at GeorgianCollege.ca.
Mark your calendars! Apply for free at Get to Know Georgian on Tuesday, Nov. 22 from 5 to 6 p.m. This virtual event is your opportunity to connect with the college's friendly recruitment team about Georgian.
Have more questions? Call 705-722-5152 or email Lydia Robertson, Program Coordinator, Addictions: Treatment and Prevention at lydia.robertson@georgiancollege.ca.
National Addictions Awareness Week is Nov. 20 to 26.