D
o you have a friend or relative in Simcoe County who is under a doctor's care, and has numerous medical appointments? Maybe you can't always be there to drive them, or their spouse is gone, or unwell also.
"It's so stressful when you are caring for someone, trying to find them rides to and from appointments. We are hoping to alleviate that stress and that internet searching, with this one-stop shop website, for those in Simcoe County looking for safe, easy and accessible transportation to medical appointments," explained CT Link spokesperson Jules Roebbelen.
CT Link is a partnership of community support service organizations who provide rides to medical appointments, for residents of Simcoe County. CT Link has created an online portal for members of the public to quickly and easily request service, for ease of use and peace of mind.
"Our partners are Helping Hands Orillia, Barrie Native Advisory Circle, the Canadian Red Cross, CHATS (Community and Home Assistance to Seniors), and Community REACH," said Roebbelen. "All of these organizations provide this service to residents of Simcoe County. Now they are all reachable through this common portal."
All of the organizations have volunteer drivers, many of them seniors themselves, so they are skilled at making their riders feel at ease, and navigating easy conversation and rapport, Roebbelen expanded.
"The drivers can also take residents to appointments further afield, like Newmarket, or even Toronto, if need be," she added. "Everyone's aim is to help make these difficult situations easier and less stressful."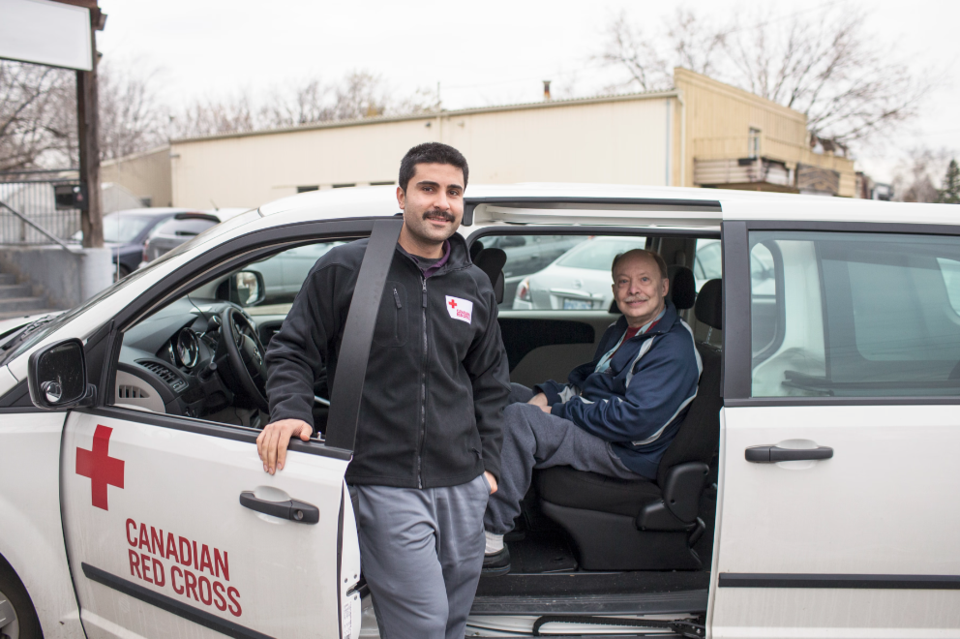 To date, over 330 Simcoe County residents have requested accessible transportation through the CT Link website, and the response to this service has been enthusiastic and heartfelt.
Recently, a client provided this testimonial after receiving a ride from a Canadian Red Cross driver: "I was really nervous about the procedure I was having, and I felt good going into my appointment."
Clients can bring a companion with them if they so desire. Rides should be scheduled as soon as the appointment date is confirmed, in fact, "the more notice, the better," said Roebbelen. "We have a fleet of 39 vehicles, 25 of which are wheelchair accessible vans. We will drive you door to door on your schedule."
CT Link rates vary, depending on the journey. When a client reaches out through the website, they are connected with an intake worker who will assess the client's needs and schedule and arrange the best option for them.
'We are excited to offer this service to clients in Simcoe County," said Roebbelen. "Our partners are dedicated to making it easy to get to and from your medical appointments, and we know this is a win for everyone."
To schedule a ride, visit the website here.