If you've ever wanted to ride a horse—or are eager to combine horseback riding with a brand-new experience—there's a great spot in Mulmur, Ontario where you can do just that.
At Rawhide Adventures on Peace Valley Ranch, you can explore hundreds of acres of panoramic hill country on horseback. Even absolute beginners with no knowledge of western pleasure riding can learn how to ride expertly here.
And yet horseback riding lessons are just where the adventure begins. If you've ever been curious about what it's like to live and work on a farm, you can discover ranch life firsthand.
Imagine being able to share in the real work farmers do, helping with tasks like moving cattle for rotational grazing management, checking fences and servicing water stations. There are always chores to be done and depending on the time of year that you visit, you can help out in a variety of ways.
Trail rides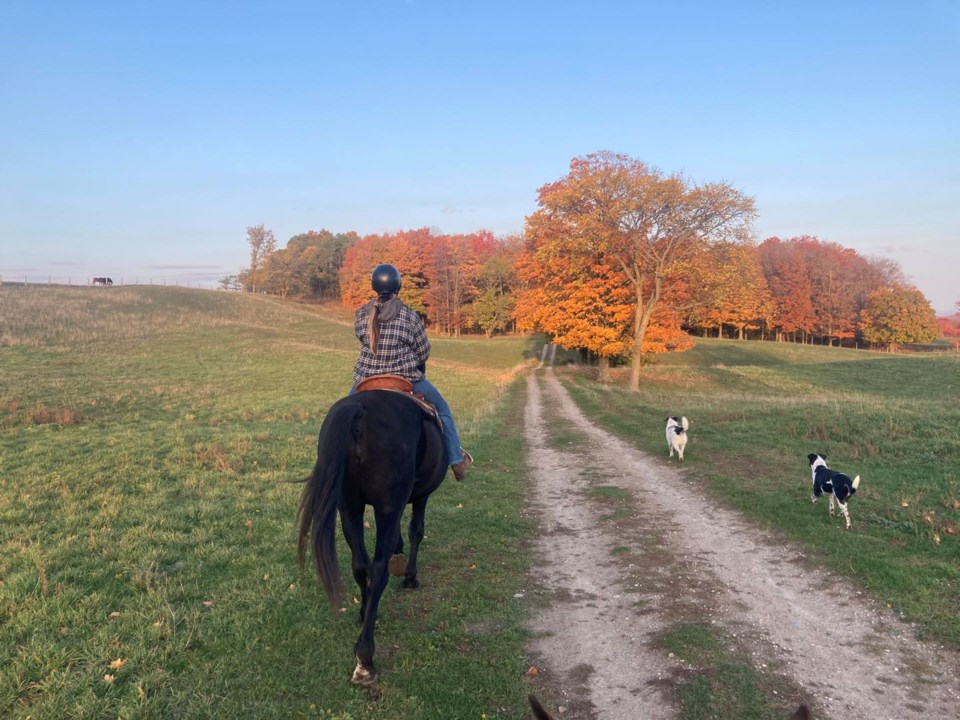 Packages start with a minimum 2-hour trail ride and can be booked by the hour. All rides are private, so the hosts will go out with just you and your guests. After some assessment time in the corral and pre-ride instructions, you will head out.
There is lots of flexibility and you can choose from a variety of packages. Some include up to 4 hours of riding, incorporate a picnic, will have you bush-whacking to the Pine River or will be followed by a meal back at the ranch—all experiences you'll likely never forget.
Camp overnight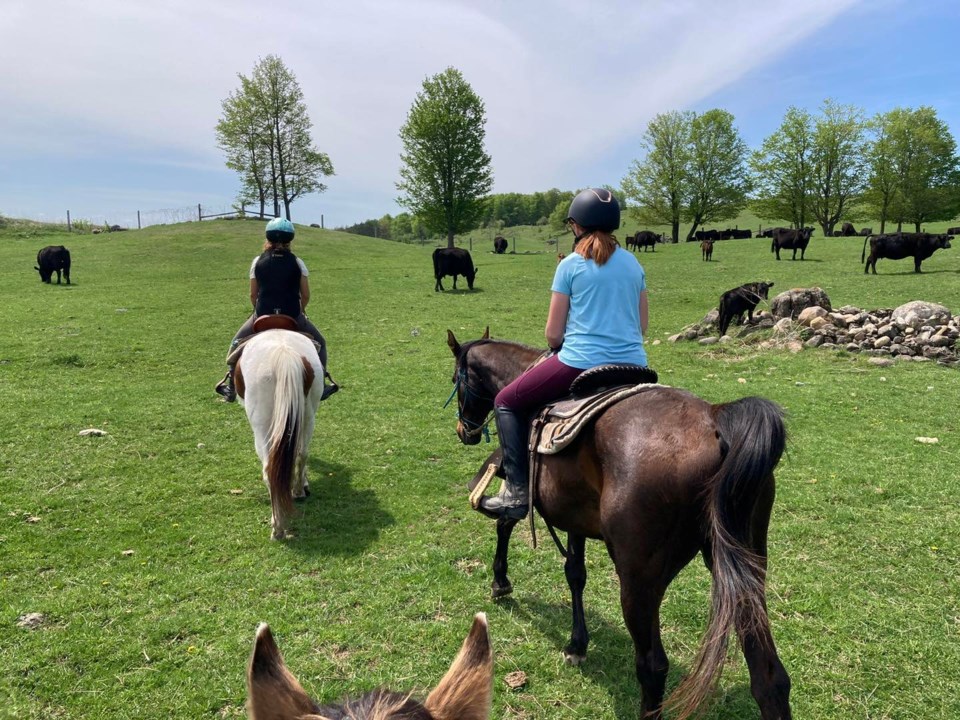 Ready for an even more immersive adventure? Consider staying overnight; you can ride for four hours to a campsite, enjoy a campfire dinner and sleep in a tent or under the stars. The following day enjoy a campfire breakfast and some cowboy coffee before you ride back to the ranch.
Cattle clinics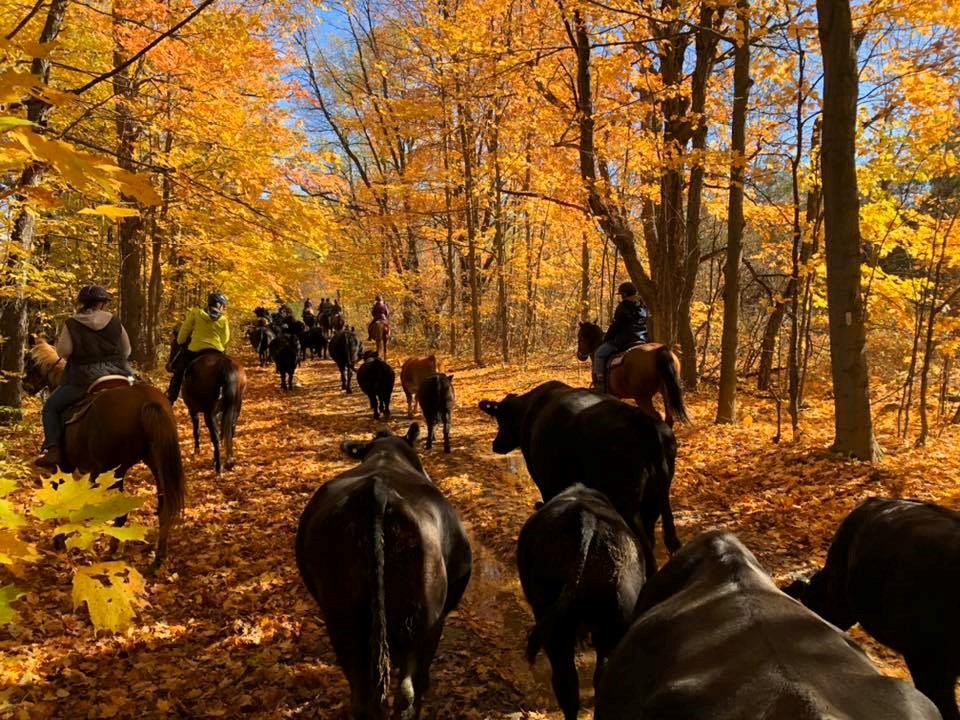 If you've ever fancied yourself a cowboy, you can't afford to miss this chance to try your hand at wrangling. Camp out overnight, drive a herd of cows the old-fashioned way and make one of your childhood dreams come true.
Ranch life programs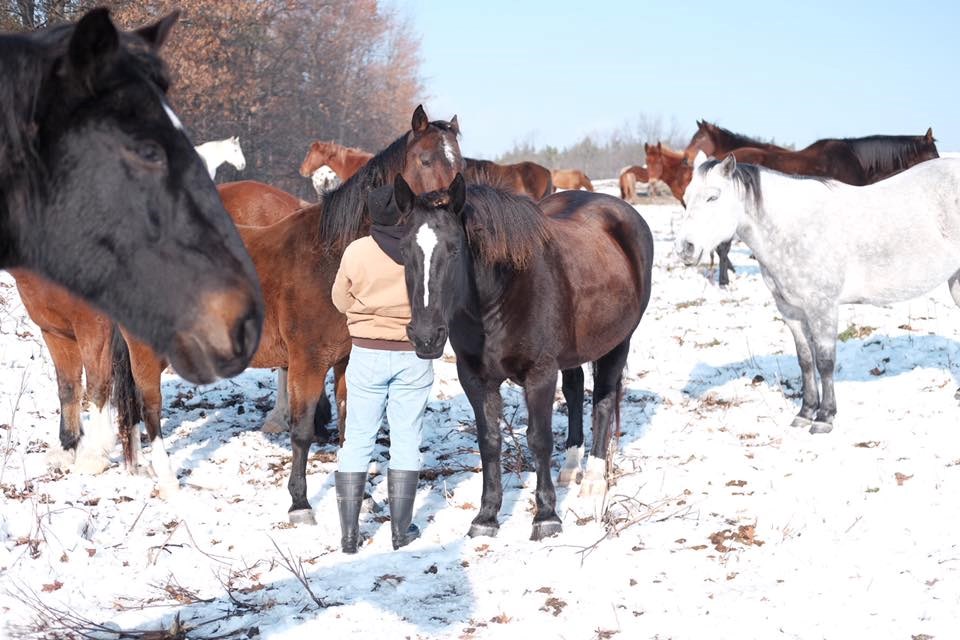 The Day-in-the-Life program is a unique opportunity to really learn by doing. You'll be contributing to the daily operations of the farm and learning firsthand from the best in the business.
Customized Ranch Stays
If you want to mix and match any of these adventures and customize your own dream ranch stay, you're welcome to do so. All you need is to share your wishes and your budget, and the team will get to work planning.
What's especially unique about this ranch is how they care for their herd. Don't miss the chance to learn about the pedigree of these amazing animals; you can learn all about their horses through these introductions.
Peace Valley Ranch is about 1 hour and 30 minutes northwest of Toronto's Pearson International Airport in Ontario's beautiful Headwaters Country.