Real benefits for real people.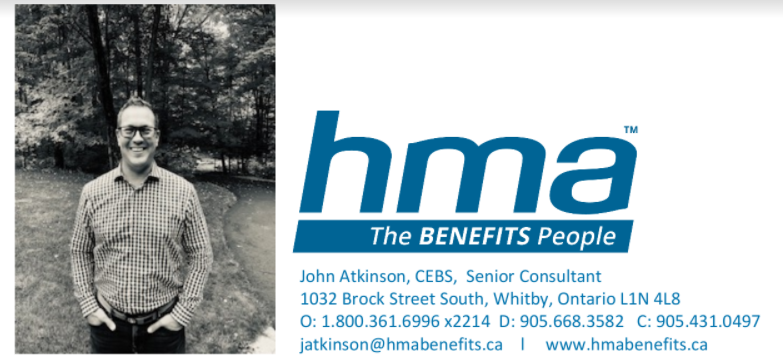 Passionate and community minded, John is an experienced, Life & Living Benefits and Employee Group Benefits Advisor with HMA The BENEFITS People and a resource for all of our valuable clients. With over 20 years of experience and his Certified Employee Benefit Specialist (CEBS) designation, John's expertise is in advising on the design of your company's group benefits program and ensuring sustainability through regular review and consultation. As well as a keen focus on providing life insurance options for business owners, new families and homeowners.
OUR MISSION

Helping people lead better lives by helping them make better choices.

CORE VALUES
Caring - Having compassion and concern for others.
Respect - To recognize and appreciate the contributions, qualities and differences of others
Integrity - Acting with truthfulness, honour, principles and values.
Loyalty - An emotional and intellectual commitment to all stakeholders.
OUR STORY

Over 36 Years of Service
Since 1984, the team at HMA has been deeply rooted in serving the needs of local businesses, individuals and community alike. With a flexible and innovative approach, we've successfully helped our clients navigate the rapidly changing landscape. Extending beyond providing insurance solutions, we have established ourselves as a strong philanthropic company that continually supports innumerable charitable endeavours.
Our Commitment to You
From creating a suite of proprietary products that fill voids in the industry to working with our partners to create the most competitive packages for our clients, we are deeply committed to putting the needs of our clients first. We will always do what's right and not just what's easy and put our unwavering support behind every individual and organization who put their trust in us.